Published3 days ago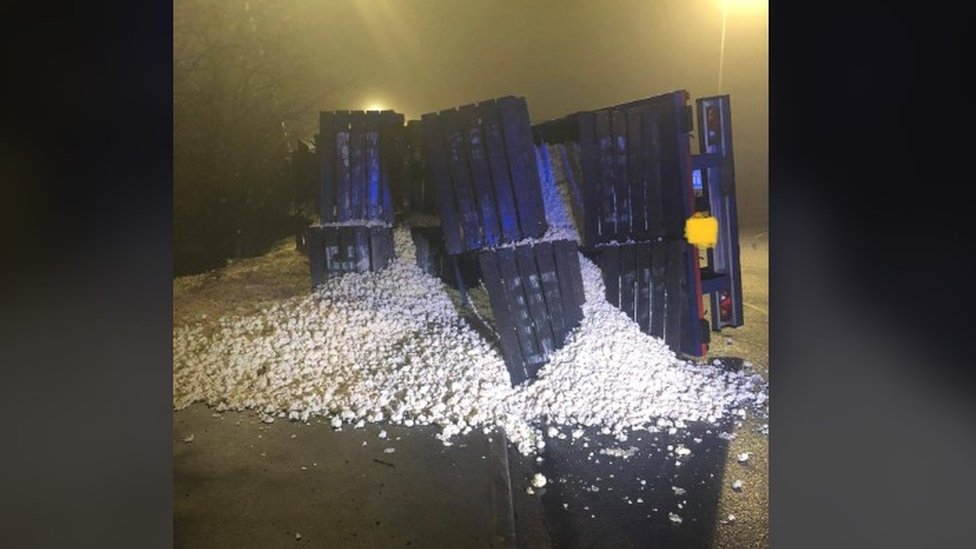 Hundreds of cauliflowers were strewn across a carriageway after a lorry shed its load when it toppled over.
A carpet of white covered the road when the accident happened on the A66 where it meets the A1(M) at Scotch Corner roundabout at about 05:20 GMT.
Police said no one had been hurt but warned of possible delays.
North Yorkshire Police said: "Cauli Gosh. There's been a road traffic caulision. Let's hope it's a one off and not the first of five today."
Apologising for the "cheesy jokes" on a Facebook post, police added: "The road surface is fine as nothing leeked from the truck."

NOT A BIT OF GREEN LEAF AMONGST THE LOAD 😦